Welcome to Pinnacle Realty
A Full Service Real Estate Company Serving Northern New Jersey
Pinnacle Realty's Featured Homes for Sale

Sorry we are experiencing system issues. Please try again.

Why List Your Home with Pinnacle Realty?
Pinnacle Realty Associates is a Full Service real estate company led by 25 year veteran of the business, Jack Beierle Sr.
Pinnacle Realty and our website GoNJRealEstate.com offer a clear and concise pathway to the purchase of everything from bank owned properties to Luxury Homes.
Bank owned homes are a big part of the real estate inventory in New Jersey and we are well versed with every major bank's closing procedures and have the experience to make the deal happen.
Pinnacle Realty and GoNJRealEstate.com have captured the curiosity and enthusiasm of homebuyers here in New Jersey. Let us put our experience to work for you!
Those selling a home choose Pinnacle Realty because of the extensive marketing exposure their listed homes receives and the attention to details. More than 80% of home buyers find their new home on the internet, and the Pinnacle Realty Team is second to none when it comes to marketing real estate on the internet. Contact Pinnacle Realty for a Free Home Price Analysis via email or in person.
The Northern New Jersey Real Estate market offers many choices. Home buyers need good information to make good decisions. Pinnacle Realty has designed this site to provide relevant information about the area and features the best online home shopping tools available. Buyers can search all Northern New Jersey Homes for Sale from the Northern New Jersey Multiple Listing Service and see photos, maps, and detailed information on listings. This site also features a Personal Listings Organizer to save homes to view later, e-mail alerts to get updates of new properties as they come on the market.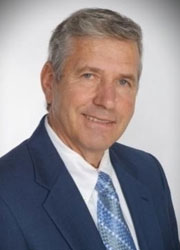 Jack Beierle, a seasoned New Jersey broker and Top Producer for over 25 years, started Pinnacle Realty Assoc. LLC in 2004 to offer unequaled services to the people of Northern New Jersey .
Pinnacle's service to buyers and sellers has hit a new level with the creation of GoNJRealEstate.com, a one stop market place for buyers and sellers for all of Northern New Jersey.
Since it's inception, Pinnacle has grown tremendously and is now active in eleven counties in Northern New Jersey.
Whether you are in the market for a bank owned property or Luxury Home, we have everything at your fingertips at GoNJRealEstate.com. We have successfully launched our long awaited Luxury Homes Division recently. We will feature all of our listings plus hundreds of others that are recently reduced or just listed to help identify the best "Buys."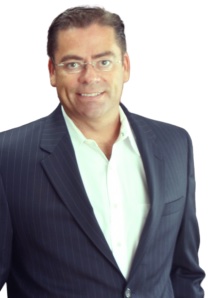 John Beierle is also a Real Estate veteran having sold over 3000 homes himself. Coming from a real estate family with my father and grandfather owning their own firm Russ Beierle Real Estate back in the 60's and 70's makes me want to carry on the family tradition with great service and unparalleled marketing. Internet marketing especially Social Media these days is paramount to real estate marketing these days. Selling your home is all about exposure. If you are going to get top dollar for your home you need realtor is is an internet marketing specialist.